Project Finance & Project Financial Modelling
​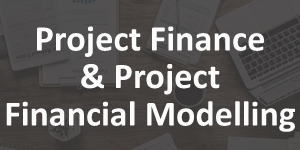 Date & Venue:
16 - 20 Feb 2020 : Dubai
13 - 17 Jul 2020 : Singapore
9 - 13 Nov 2020 : Johannesburg
​
Time
N/A
​
​
​
​
​
​
​
​
​
​
​
​
​
​
​
Website
https://www.infocusinternational.com/projectfinance
​
Event Description
This 5-days course covers both project finance and financial modelling best practices.
The first 3 days of the programme provide project financing skills you can immediately use upon return to your workplace. You will learn demonstrated analytical strategies to assess the degree of risk and benefits of specific project financing, along with the elements of the day-to-day business and operational aspects.
The last 2 days of the programme cover financial modelling techniques, including how to model the role of debt, debt covenants, cash waterfalls, intercreditor relations, restructuring and rescheduling of debt, how to model risk, and the role of equity and its rewards. In the course of the 2 days, you will build and evaluate a range of project finance models, covering projects as diverse as conventional and renewable energy investments, mines and private hospitals.
To know more, please contact:
Weslyn Lee
Infocus International Group
+65 6325 0274 | weslyn@infocusinternational.com
​